Prices in Germany are normally 75% below the cost for a disectomy treatment in the US and are individually quoted. They include all medical expenses, the hospital stay, surgeon's fees, operation room fees, anesthesia, anesthesiologist's fees, medicine, nursing, semi-private room, meals, pre-op diagnosis, local phone and English TV.
Discectomy: What is it?
A discectomy is a surgical procedure in which an extravasated segment of the intervertebral disc, which is causing pain by stressing the spinal cord or radiating nerves, is dissected. A Laminectomy is often involved to permit access to the intervertebral disc.
Laminectomy: What is it?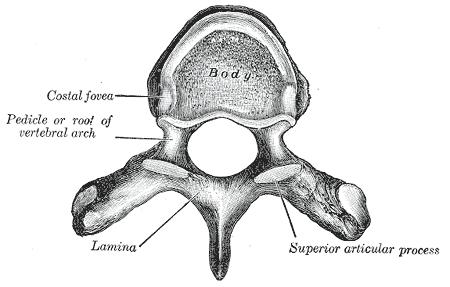 Laminectomy is a surgical procedure for treating Spinal Stenosis by relieving pressure on the spinal cord. The lamina of the vertebra is removed or trimmed to widen the spinal canal and create more space for the spinal nerves.
The first laminectomy was performed in 1887 by Dr. Victor Alexander Haden Horsley, a professor of surgery at the University College London.
Discectomy and Laminectomy
A common type of laminectomy is performed to permit the removal or reshaping of a spinal disc as part of a lumbar discectomy. This is a treatment for a herniated disc, bulging or degenerated disc.