The Types of Hip Replacement
There are three types of hip replacement surgeries: Hip Resurfacing, Hip Revision & Total Hip Replacement. An orthopedic surgeon should advise the client as to which treatment is right for the patient based on specific case history. Because of improved techniques hip resurfacing is now available of patients of all ages.
In order to reduce hip pain and increase function, surgery may be necessary for some individuals who are suffering from arthritis. Fortunately, there are several surgical options available to patients, and age is somewhat an indicator of the type of surgery best suited. For the younger group, one such surgical option is called hip resurfacing and, for many, this may be a viable solution for chronic hip pain.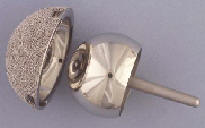 What is Hip Resurfacing?
Unlike a total hip replacement, a surface replacement leaves more of your bone in place and does not remove your femur neck shaft. A total hip replacement consists of three parts: a plastic cup that replaces your hip socket; a metal ball to replace the femoral head; and a metal stem that attaches to the bone shaft. Typically, only the femur head will be reshaped and resurfaced with a femoral shell during a hip resurfacing. The surgical procedure will reduce pain and ensure joint stability. The chance of dislocation is also lower with this surgery than with a total hip replacement.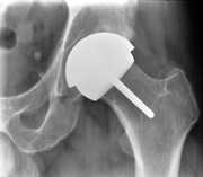 Hip resurfacing is generally used as an alternative to total hip replacement and is often suggested for active patients under the age of 55. Sometimes a patient will need to have a total hip replacement at a later date. Hip resurfacing may give the patient time for new technological improvements to emerge in the field of total hip replacement surgeries.
Rehabilitation from Hip Resurfacing
Recovery from a hip resurfacing surgery is expected to last from six weeks to three months. Rehabilitation is very important to your recovery. You will speed up your recovery process if you remain active and perform your hip strength building exercises. A physical or occupational therapist will help you create an exercise program that is right for you.
As with a total hip replacement, hip resurfacing offers different types of prosthesis from which to choose. Only an orthopedic surgeon who is trained in hip resurfacing surgeries can advise you on whether this is an option for you. Talk to your doctor to learn more about hip resurfacing.