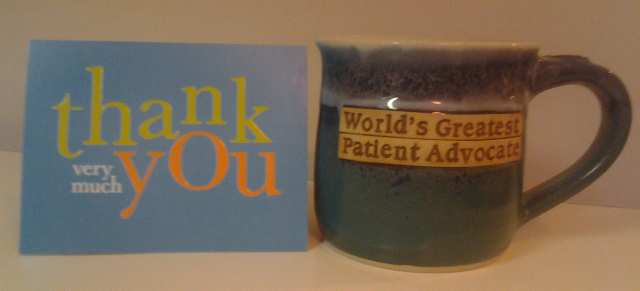 Medical tourism is growing at an explosive pace throughout the world as recently reported on the front page of the New York Times (August 4, 2013), while EMT has been operating since 2004. European Medical Tourist provides guidance for newcomers to medical tourism, finding high-quality, low-cost medical care in Europe, particularly in the highly teconologically-advanced country of Germany and Belgium and throughout Europe often at cost 40 to 80 percent below the cost of the same procedures in the US. With a strong emphasis on our client's safety and comfort, European Medical Tourist (EMT) provides those choosing medical tourism with choices of surgeons in Germany and Europe that are often heads of the department and have a PhD and professorship in addition to their MD degrees. We focus on the medicine and finding elite surgeons, not hospital or medical group marketing. Learn about quality in medical tourism through European Medical Tourist. EU (European Union) or US standards should be the minimum standard, when considering medical tourism and issues of your health. Many of our physicians have had training in Germany and medical residencies in the US. Many also belong to both European and American medical associations, while they practice in German hospitals and European hospitals. German hospitals and European hospitals have led the world in medical research for hundreds of years and continue to lead the world today. European Medical Tourist also focuses new technology, such as


Our bariatric surgeon is among the top three in the world for the lap band surgery, gastric bypass and duodenal switch, surgeries. European Medical Tourist also offers adult self-donated stem cell therapies for the treatment of spinal chord injury injury, diabetes and other medical problems. European Medical Tourist also offers reconstructive knee surgery without the use of a prosthesis. Experience medical tourism in a country in the heart of medical excellence, where you have a choice among doctors and hospitals, wide-spread excellence in training, legal rights, political stability, no visa requirements, no inoculations, no malaria and other tropical diseases.

EMT is a patient advocate organization and charges no fees to our clients, nor does the cost of your treatment change by using EMT.
Read more...
Why Use a Patient Advocate

Due to the high costs of medical treatment and surgery in the United States, the waiting lists in the United Kingdom, Australia and Canada and the lack of high tech medical procedures in many third world countries, medical tourism is expected to blossom into a ten billion dollar business world-wide. Recognizing this trend governments, large corporations, hospitals, and doctors are flooding the medical tourism market with choices, and prices are dropping in many countries world-wide. How can a person wanting to participate in medical tourism choose a doctor, hospital and country?

Read more...

As the number of uninsured Americans grows, medical patients are now becoming consumers of medical care in record numbers. Many of these medical consumers are taking part in medical tourism i.e., people who leave the country primarily for medical treatment.

When a medical consumer searches for a provider, they tend to focus on the credentials of the doctor and forget about other important factors. Possibly the most important other factor is the country where the doctor and hospital are located. The country determines many things about the quality of care you will receive.

Read more...

In the exploding business of medical tourism, the medical tourist is faced with the daunting and important task of choosing a doctor once they haven chosen a country for treatment. As discussed in previous articles, the country of treatment should have a strong tradition of medicine, medical research and many competing facilities in different cities throughout that country. This will ensure strong medical associations, licensing enforcement and doctor revue boards. However, the choice of a doctor goes beyond these institutional establishments for those using medical tourism to resolve their health needs.

Read more...

Those involved in medical tourism should seek a hospital in country where government inspections of the hospital are mandated and the standards are high. But just this mandate is not enough. After all the results of the inspections may be known to only a few. Government should also mandate that the results be made public. Such a practice is now law in Germany for German hospitals and other countries in Europe. Wouldn't the medical tourism consumer want to know the results? After all, hospital infection rates vary widely and give the consumer a good idea about how well the hospital is managed.

Read more...

Medical tourism attracts many people interested in financing their medical treatment abroad. Generally speaking, there are financing options for those participating medical tourism with good credit in their home country. Although EMT does not offer financing, EMT has a list of those resources to share with its clients participating in medical tourism.

Medical tourism is not a new phenomenon. It has been around for decades. However, many more people are taking advantage of it.

Medical tourism has long been practiced by people of North Africa and the Middle East, who visit medical facilities in Bavaria.

Medical tourism has long been practiced by famous Hollywood people visiting spas and clinics in Switzerland.

Medical tourism is being promoted by governments and businesses in many parts of the world.

Medical tourism is growing each year as cost in the US climb and waiting lines in the UK and Canada grow longer.